Projects
These are ongoing projects that I have and I am working on constantly.
Indie Dungeon
Indie Dungeon is the successor to Stellar Dawn Central's community forums. Created in 2013 it hopes to be a leading source of gaming news and concept art.
My involvement on Indie Dungeon includes upkeeping the server, site design, staff management, and community management.
As of 2014, Indie Dungeon is no longer being produced.
Stellar Dawn Central is a website dedicated to the unreleased game by Jagex. Originally MechScape World, Stellar Dawn Central was created in 2007 by Ren. In 2012 Stellar Dawn was put on pause, causing massive site traffic loss, though an active community still exists and hopes for the game to be released soon.
My involvement on Stellar Dawn Central includes upkeeping the server, site design and community management.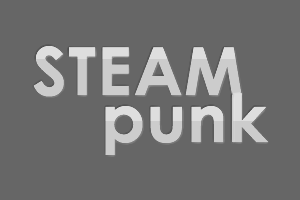 STEAMpunk
No, not steampunk. STEAMpunk! STEAM is an acronym for Science Technology Engineering Art and Mathematics. I believe art and design has it's place in the global marketplace along with science, technology, engineering and mathematics. That is why I am philanthropic towards STEAM initiatives and I take this initiative to places like deviantART where I hold giveaways and contests for artists.